We're In This Together

Many people are surprised to learn that Path Forward is a nonprofit organization. We are! And it's why we're so committed to supporting caregivers like you — every step of the way.
This includes partnering with top employers in order to create empowering returnship opportunities that you can apply for. And it means offering helpful webinars and resources at no cost to you.
This mission is so meaningful to us. We know it's important to you too. Let's invite everyone to join our growing movement!
What is GivingTuesday?
Giving Tuesday, created in 2012, is a global day of philanthropy. Held on the first Tuesday after Thanksgiving, this generosity movement follows the shopping rush of Black Friday and Cyber Monday. 
The idea behind GivingTuesday is simple: do something good as a way to support and kick off the year-end giving season. Since its inception, GivingTuesday has inspired millions of people across the globe to donate, advocate, and celebrate their favorite nonprofit organizations.
In addition to charitable contributions, using your voice, volunteering your time, and sharing resources are all ways in which you can pay it forward and support your favorite organizations this GivingTuesday.
How can I support Path Forward for GivingTuesday?
We are inviting all members of our extended Path Forward community to join our movement this GivingTuesday and help us to empower the many caregivers who are struggling to restart their careers. 
We are a small nonprofit with a big mission. When you give to Path Forward, you are investing directly in our mission and the belief that everyone deserves the opportunity to be supported and empowered while re-entering the workforce.
As an added bonus, you will have the opportunity to DOUBLE your impact, as one of our generous board members has pledged to double all GivingTuesday donations up to $5,000.
Double your impact. Empower caregivers. Change lives.
Join our GivingTuesday movement today
We are so very grateful for your support.
Happy Giving!
---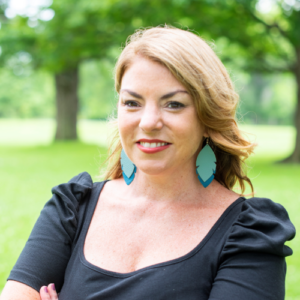 Tess Fraser is the Development Director at Path Forward.