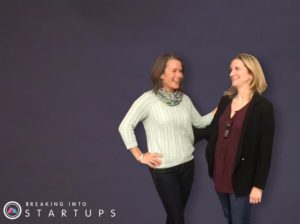 Earlier this year I was interviewed for the Breaking Into Startups podcast. The episode features Wendy Padua, one of the outstanding returnees from Zendesk. Zendesk was an early Path Forward partner — they really understood the concept and were willing to take a chance on the program. That paid off for them as Wendy was hired into the marketing department where she continues to do a fabulous job. You can read Wendy's Path Forward success story, here.
Breaking Into Startups is on a mission is to demonstrate that it is possible to break into tech from any background. They show the "how" by featuring inspiring stories of people from nontraditional backgrounds who turned their perceived disadvantages into advantages.
It was a really fun talk. The hosts, Ruben Harris, Timur Meyster and Artur Meyster, asked really great, insightful questions. Have a listen.