Today, Walmart announced the expansion of their return to work program, in partnership with Path Forward, to multiple locations across the country. After a successful 2018 program in San Bruno and Sunnyvale, California, the program will expand to increase the number of opportunities in Silicon Valley and add new returnship openings at nearly every Walmart Labs location in America, including Carlsbad, California; Reston, Virginia; and Walmart's hometown of Bentonville, Arkansas. Nationwide the program could offer three times as many opportunities as the pilot program.
The return to work program is open to women and men who have at least five years of professional experience and are looking to return to work after a career break to raise children or care for a family member.
The fall program will kick off with a May 29 Path Forward recruiting event in Sunnyvale, and Walmart's returnships will begin in August 2019, with a majority of roles in product management, and software engineering, and data science and analytics. View and apply to the new opportunities at Walmart here, and sign up to attend the Sunnyvale event here.
"Our 2018 program with Path Forward was a big success for Walmart Labs," said Bobbie Grafeld, VP of People for Walmart Labs. "We had more than 30 women successfully complete returnships in our Silicon Valley office and retained three quarters of them in full-time roles. We are grateful to our partners at Path Forward for helping us get from announcing the launch of our pilot program to having the returnships completed and full-time offers accepted in about six months. We look forward to expanding on that success across Walmart Labs."
"We are thrilled to continue our work with the Walmart Labs team. They did a phenomenal job running their pilot program and the success speaks for itself," said Tami Forman, founding chief executive of Path Forward. "Our mission is to create as many return to work opportunities as possible, and we are so pleased that Walmart has decided to expand their opportunities across the US. Our national audience is clamoring for opportunities in their cities, so we're delighted to partner with Walmart on this endeavor."
During the 16-week program, participants have the chance to refresh their skills, gain more recent experience, build confidence, and make valuable contributions.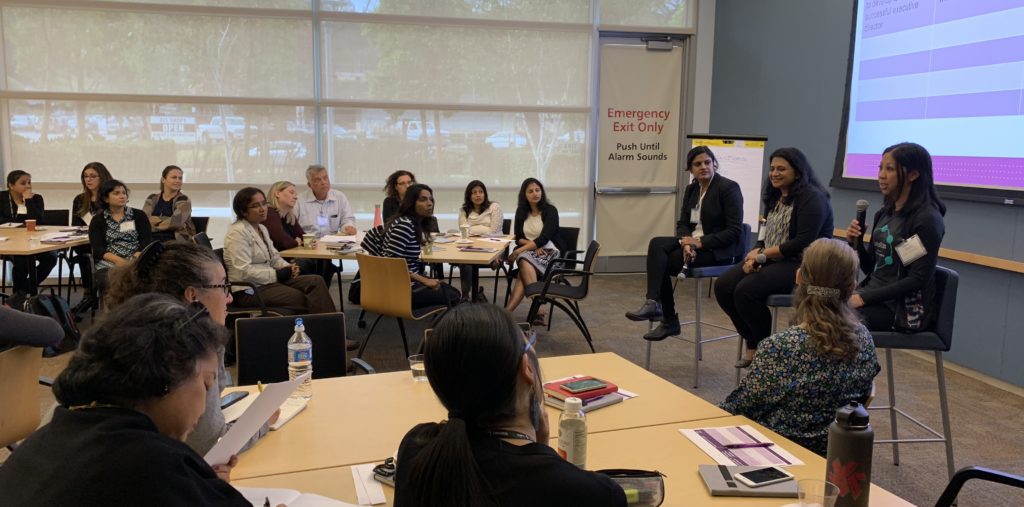 Deborah Chin was accepted into the program last spring as a UX Designer at Walmart. Having taken a career break of two and a half years to care for her child, the returnship gave her an opportunity to transition back into the workforce. "I feel so grateful for all Path Forward's hard work and dedication to getting so many qualified people, especially women, back to work. It's an amazing cause driven by an amazing team doing amazing work. Now I can look forward to my new full-time role at Walmart doing UX Design – doing exactly what I've been wanting to do."
Additional Path Forward Opportunities and Recruiting Events
In addition to our expanded partnership with Walmart, Path Forward will shortly be announcing a number of new partnerships and return to work opportunities across the country for Fall 2019. The May 29 recruiting event in Sunnyvale will be followed by similar events in San Francisco, Reston, VA, and Austin in June and July, where potential participants will have the chance to learn more about how the returnship program works and connect with recruiters from Path Forward's partner companies. To learn more and be alerted about new partnerships and return to work opportunities, sign up here.
About Path Forward
Path Forward is a nonprofit organization on a mission to empower people to restart their careers after time spent focused on caregiving. They fulfill this mission by working with employers to develop and launch mid-career internships, or "returnships," to give women (and men) a jump start back to the paid workforce. They've worked with more than 50 companies, including Apple, NBCUniversal, PayPal, Verizon, and others. The original program was created at Return Path, a software company, and Path Forward was founded by Return Path's CEO, Matt Blumberg, who serves as the organization's Board Co-chair.