One of the things I enjoy doing at the beginning of a new year is taking a few minutes to look back at the prior year and reflect on what I've achieved. As I think about what the Path Forward team accomplished in 2019 I must say that I beam with pride. Here are the highlights:
More Companies In More Cities Welcoming Return to Work Talent!
This year we added more Fortune 500 companies, including HPE, Amazon, Netflix and VMWare. We also expanded our programs with Walmart, SAP and Verizon. But we aren't only about big companies! We were excited this year to add companies like PagerDuty, Blend, DoorDash and Zynga. And we are ever grateful to long-standing partners like Cloudflare, Volta, Quizlet and Sage Intacct. We've now worked with 60 companies to implement returnship programs. 
And, as we promised last year, we expanded opportunities into more cities in the US than ever. We offered opportunities in Seattle, Philadelphia, San Diego, Reston, VA and three cities in Texas (Austin, Houston and Dallas). As part of our expansion with Walmart we even added opportunities in Bentonville, AR.
Spreading the Word about Returnships!

We had a lot of opportunities to tell the world about returnships and highlight our amazing alumni who always tell the story better than we can. In March we got to hang out with Kristin Sze at ABC7 and highlight the amazing accomplishments of Abby Carrales (and I got my first experience with live TV!). Two incredible Walmart Labs associates got a turn in the spotlight, too. Don't miss the amazing stories of Deborah Chin, who was featured on Good Morning America, and Hagit Katzenelson, who was profiled in The Harvard Business Review. And in April Lynsey Reys-Nickel was featured in The San Francisco Chronicle.
We also had a chance to highlight the amazing work of our employer partners at the Grace Hopper Celebration in Orlando, Florida. Our panel featured Tracy Stone from Intuit, MJ Austin from PayPal, Janet VanHuysse from Cloudflare and Bobbie Grafeld from Walmart Labs. 
The Path Forward Road Show!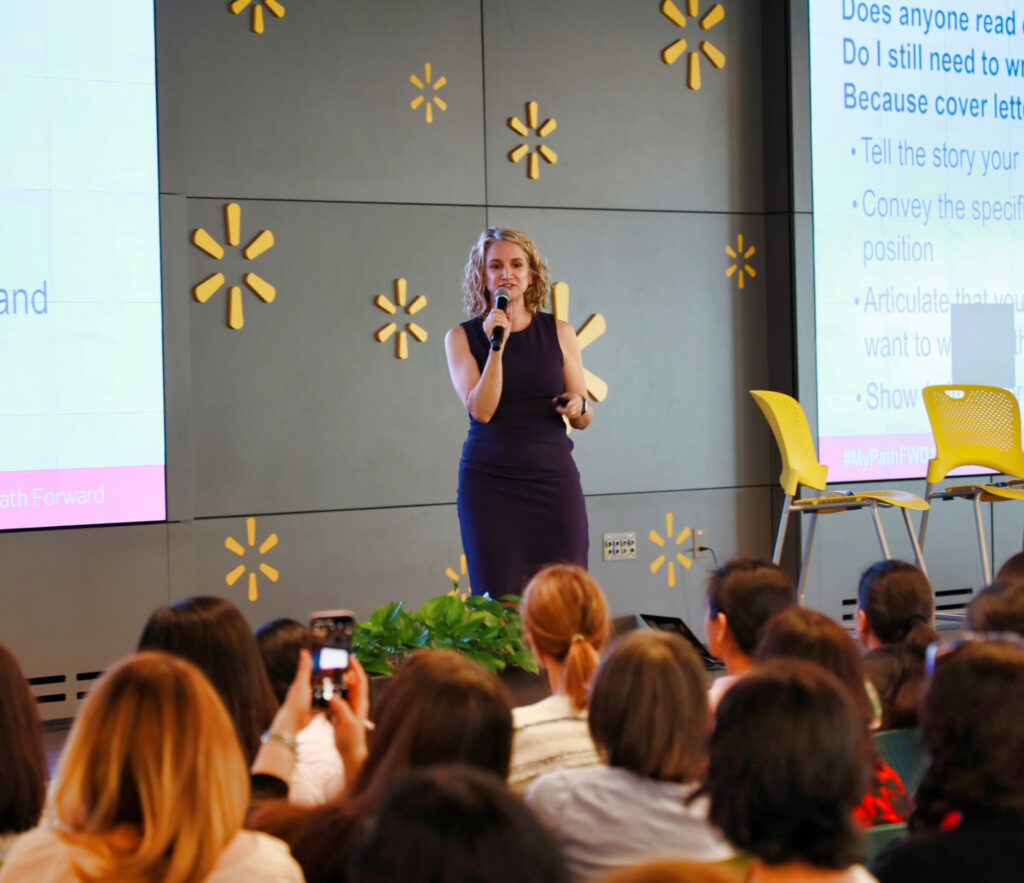 We traveled across the US to hold Career Restart Seminars in nine cities, and held virtual career restart seminars for finance and tech professionals. Overall, more than 1,500 people who were looking to restart their careers registered for these events, where they got career restart advice and resources on applying for a returnship, networked with recruiters, and met other caregivers seeking to return to the workforce — a powerful reminder that they are not alone.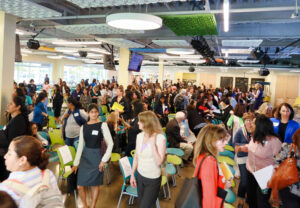 As returnee Deepthi Parthasarathy reflected, "After attending a Path Forward Career Restart Seminar in Palo Alto, where I saw an auditorium filled with hundreds of other folks just like me, I had a transformation. I realized that if there were this many people at this one event who were in my situation, there must be thousands of other folks like me, and it made me feel better." Her renewed confidence prompted her to apply for a returnship at Walmart Labs, where she now works full time.
And that's a great note to end on because of everything we did this year I'm most proud of the impact we have had in the lives of returnees. This year we offered more opportunities than ever before — nearly 175 people participated in Path Forward returnships this 2019. Since our founding we've supported more than 450 women and men return to their careers after a break.
Onward to 2020!
But we aren't done yet! We're excited for what 2020 will bring: more events, both virtual and in-person (starting with our event this week in San Francisco), new partners, and most importantly, new return to work opportunities in more metro areas around the country. 
There are lots of ways you can join us on our journey as we support your journey:
Looking to return to work in 2020? Make sure you're subscribed to our newsletter to learn about Path Forward opportunities and events as soon as they're announced.
Considering starting a returnship program at your company? Sign up here or email us at [email protected].
Want to support our mission of helping caregivers return to work? You can contribute to our growth by donating here.
Have a friend who's ready for a career return after caregiving? Help us spread the word about Path Forward's returnship program on LinkedIn, Facebook, Twitter, or Fairygodboss.