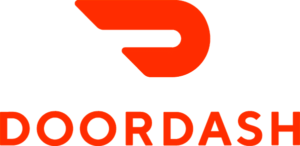 DoorDash is a technology company that connects customers with their favorite local and national businesses in over 4,000 cities and all 50 states across the United States and Canada. Our goal is to grow and empower local economies. To do this, we start by helping the merchants – the local businesses that create 60%+ of the jobs in every city. Our vision – which will take decades to realize – is to build a last-mile logistics platform, create a set of services to grow a merchant's sales, and produce a membership program that connects consumers to the merchants that sustain them.
The road ahead will not be easy. That's why we're looking for people from all backgrounds to help us solve seemingly impossible problems at lightning speed. Those with courage and grit, who work hard, fast and smart. Those who don't wait to implement good ideas, are comfortable with imperfection but determined to get 1% better every day. Think you're up for the challenge? Join us!
Why you'll love doing a Returnship with DoorDash:
We are a successful, fast-growing technology & data driven company at the forefront of the logistics space
We are committed to our Customers, Merchants and Dashers and connected through our vision of "Delivering Good"
We are leaders – Leadership is not limited to our management team. It's something everyone at DoorDash embraces and embodies.
We are doers – We believe the only way to predict the future is to build it. Creating solutions that will lead our company and our industry is what we do — on every project, every day.
We are learning – We're not afraid to dig in and uncover the truth, even if it's scary or inconvenient. Everyone here is continually learning on the job, no matter if we've been in a role for one year or one minute.
We are customer obsessed – Our mission is to grow and empower local economies. We are committed to our customers, merchants, and dashers and believe in connecting people with possibility.
We are all DoorDash – The magic of DoorDash is our people, together making our inspiring goals attainable and driving us to greater heights.
We offer great compensation packages and comprehensive health benefits.
You will be proud to say that you work for DoorDash and will know that the work you do brings joy to our clients every day
Our Commitment to Diversity and Inclusion
At DoorDash where "Delivering Good" is our motto, we are committed to growing and empowering inclusive communities in our company, our industry, and our cities. To be a leader in this, we actively seek opinions different than our own and explore new ways of thinking. We amplify the voices of those who may not always be heard. We believe growth happens when everyone has room at the table and the tools, resources, and opportunity to succeed.