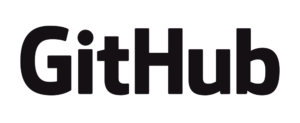 GitHub is the best place to share code with friends, co-workers, classmates, and complete strangers. Over 27 million people use GitHub to build amazing things together across 79 million repositories. With the collaborative features of GitHub.com and GitHub Business, it has never been easier for individuals and teams to write faster, better code.
Come help us make collaboration even better! We've built a company we truly love working for, and we think you will too. At GitHub, we constantly strive to create an environment that allows our employees (Hubbers) to do the best work of their lives. We've designed one of the coolest workspaces in San Francisco (HQ), where over half of our Hubbers work, snack, and create daily. The other half of our Hubbers work remotely in 18 countries across the globe. GitHub is made up of people from a wide variety of backgrounds and lifestyles. We embrace diversity and invite applications from people of all walks of life.
Click here to visit our careers page and learn more.
"We are working every day to make GitHub the most inclusive company it can possibly be, and our partnership with Path Forward is one way that we're rethinking our hiring practices to achieve that goal. We look forward to welcoming returning caregivers back into the workforce at GitHub and benefitting from the experience and diverse perspectives that they'll bring to our team." — Merritt Anderson, Vice President of Employee Experience and Engagement