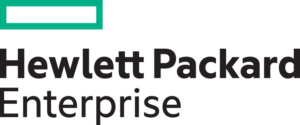 At Hewlett Packard Enterprise, quality is everyone's responsibility and it's accelerating time to value. We are committed to continually improving and meeting requirements by embedding quality in everything we do. We earn customers' trust by delivering exceptional experiences through partnering, innovation, and a bias for action.
At Hewlett Packard Enterprise, our people are at the heart of what we do. It's why we offer benefits that help our employees be their best and love what they do. It's also why we offer Career Reboot—an industry-leading benefit that allows for a smoother, more confident transition back to work. If you have five or more years of experience and left the workforce for a minimum of 12 months, you could qualify for the Career Reboot experience.
We are a company strengthened by people of different ethnicities, cultures, generations, abilities, education levels, sexual orientation, and gender identities. We believe that innovation is the by-product of an inclusive and diverse workplace. Behind every one of our breakthrough technology solutions is a group of thinkers, individuals who examine our customers' challenges from different perspectives and every possible angle. Our inclusive culture recognizes brilliance in all forms and emphasizes the inherent worth of unique traits. In fact, we consider inclusion and diversity to be one of our strongest business assets as well as one of the most valued aspects of our culture. At HPE, you can bring your full self, everything that makes you unique, to work every day.
Join HPE's team of doers, dreamers, and visionaries who are proud to help our customers make their mark on the world. Get started by reenergizing your skills and reigniting your passion through Career Reboot. Visit careers.hpe.com to apply for a position or click on the links to the right.
"Our 'Work That Fits Your Life' program centers on life outside of work, so our people can focus on what matters most to them at different times in their lives—whether they're growing their family, reentering the workforce, or nearing retirement. With this program, HPE is leading the way in workplace flexibility, family leave, and returnships." – Alan May, Executive Vice President and Chief People Officer, HPE