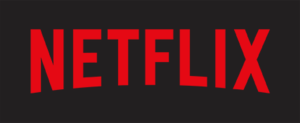 Entertainment, like friendship, is a fundamental human need; it changes how we feel and gives us common ground. Netflix is better entertainment at lower cost and greater scale than the world has ever seen. We want to entertain everyone, and make the world smile.
Like all great companies, we strive to hire the best and we value integrity, excellence, respect, inclusivity, and collaboration. What is special about Netflix, though, is how much we:
encourage independent decision-making by employees
share information openly, broadly, and deliberately
are extraordinarily candid with each other
keep only our highly effective people
avoid rules
Our core philosophy is people over process. More specifically, we have great people working together as a dream team. With this approach, we are a more flexible, fun, stimulating, creative, collaborative and successful organization.
Click here to learn more about Netflix culture.
"At Netflix, we seek colleagues with diverse experiences. The Path Forward organization supports and promotes a community who offers unique perspectives, and we look forward to welcoming their contributions and ideas." – Nicole Lewis, Manager, Talent Acquisition, Netflix