Path Forward has partnered with AIG to offer returnships. Applications are now being accepted. Click each returnship listing for position requirements and details. Apply today!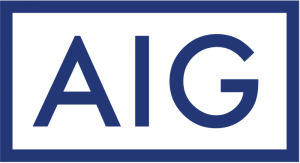 Introducing the AIG Returnship Program
At AIG, we're excited to partner with Path Forward to support returners. We appreciate the skills, experiences and perspectives that you bring to our company and teams.
Our returnship program is set aside for returning caregivers like you! The positions are open to professionals with at least five years of experience who are returning to the workforce after a career break for caregiving of two or more years. If you meet these criteria, we welcome you to apply.
These are full-time, direct hire positions.
During the program, you'll have the opportunity to revamp your skills, update your resume with new experiences, make connections, and contribute to a team. Along the way, you'll receive invaluable advice and professional development support from AIG managers and from Path Forward.
About AIG
American International Group, Inc. (AIG) is a leading global insurance organization. AIG member companies provide a wide range of services to customers in approximately 70 countries and jurisdictions. These diverse offerings include products and services that help businesses and individuals protect their assets and manage risks.
What unites us across all of these offerings is our commitment to helping individuals, businesses, and communities prepare for and respond to times of uncertainty. We have the specialist expertise to help clients better manage risk.
Working at AIG
AIG's greatest strength lies within our employees, who help us make a difference in the world every day. Every employee's path is unique, and we believe that relationship-based support between employees and their managers is the key to fostering growth and internal mobility.
Life at AIG is rewarding: In our diverse and inclusive culture, employees and managers partner for each other's success. It's enriching: over 26,000 colleagues come together every day to make a difference in the lives of millions around the world. And it's innovative, internationally: We build award-winning apps, develop and market new products, wrangle big data, and support clients everywhere with custom services and coverage.
Diversity and Inclusion
The diversity of our people is one of AIG's greatest assets and brings us great pride. Through our colleagues, we learn how to better understand our clients, increase innovation, and reduce risk. That is why, as part of our journey to build the AIG of the future, we continue our focus on fostering a culture of inclusion that is designed to attract, develop, and retain diverse talent. In 2022, we were recognized by Diversity Inc. as a top company for: