Since our program began in 2016, Path Forward has supported more than 500 professionals as they restarted their careers after caregiving through a returnship. Each one has a unique return to work story, and many have shared their experiences with us. Ready to get inspired? Here are their stories.
Read returnship success stories in:
Engineering | Finance, Operations, and Human Resources | Sales and Marketing | Product and Project Management | Customer Support | IT, Design, and UX
Newest Success Story: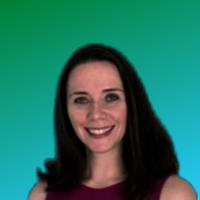 Laura Carey
Talent Acquisition Specialist

Laura Carey took a 12-year break from her career as an HR professional, during which time she raised her kids, acted as her dad's primary caregiver for a year, and volunteered extensively. After a great experience volunteering at a Northwell Health hospital, Laura found a returnship opportunity at 
Northwell Health
that would be a great fit for her. She completed her returnship in talent acquisition, and now works there full-time as a Talent Acquisition Specialist. Laura talks about her returnship experience, learning how to recruit for different types of teams, and how talking to both her fellow returnees and her peers helped her development.
Read her story here
.
Success Stories in Engineering
Success Stories in Finance, Operations, and Human Resources
Success Stories in Sales and Marketing
Success Stories in Product and Program Management
Success Stories in Customer Support
Success Stories in IT, Design, and UX