Be inspired by the success stories of returners like you.
Since Path Forward began in 2016, we've helped thousands of professionals restart their careers. Ready to get inspired? Click below to read about the return-to-work journeys of professionals who completed a Path Forward-powered returnship program. The stories are organized by field:
Engineering | Finance, Operations, and Human Resources | Sales and Marketing | Product and Project Management | Customer Support | IT, Design, and UX


---
Newest Success Story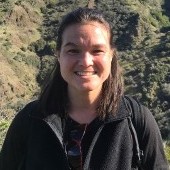 Sherri Ruhl
Business Analyst, Trimble

Sherri Ruhl took a break from her career as the director of technology at the Houston Symphony when she had her second child. After 16 years of childcare, eldercare, and many family moves, Sherri felt ready to return to the workforce. After learning about returnships, Sherri applied for and completed a returnship at Trimble, where she now works full-time as a business analyst. She talks about her return-to-work experience, creating a community with her returnship cohort, all the ways she kept her skills sharp during her break.
Read her story here
.
---
Success Stories in Engineering
Success Stories in Finance, Operations, and Human Resources
Success Stories in Sales and Marketing
Success Stories in Product and Program Management
Success Stories in Customer Support
Success Stories in IT, Design, and UX