Path Forward has partnered with Allstate to offer 2023 returnships. Applications are now being accepted. Click each returnship listing for position requirements and details. Apply today!

Build Your Career at Allstate

About the the Allstate Returnship Program
At Allstate, we're excited to partner with Path Forward to support returners. We appreciate the skills, experiences, and perspectives that you bring to our company and teams.

Our 16-week, paid returnship program is set aside for returning caregivers like you! The positions are open to professionals with at least five years of experience who are returning to the workforce after a career break for caregiving of two or more years. If you meet these criteria, we welcome you to apply.
During the returnship, you'll have the opportunity to sharpen your skills, update your resume with new experience, make connections, contribute to a team, and possibly convert to a full-time position. Along the way, you'll receive invaluable advice and professional development support from Allstate managers and from Path Forward.
Returnships That Make a Difference
At Allstate, we don't mind the career gap. Our returnship program is designed to welcome and uplift returners whose contributions are valued and growth encouraged.
Success Story: Rachna P.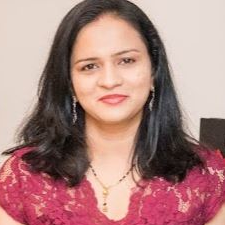 Rachna took a five-year break, initially to support a family move to Mexico. "Once I completed the returnship program and joined Allstate as a full-time employee, I had such a sense of accomplishment. I was excited about regaining a sense of purpose and validation. It's very exciting to be part of the workforce again, developing critical software, and in general being successful in my career."
Read Rachna's story here
.
Success Story: Aarthi K.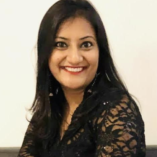 Aarthi restarted her career as a software engineer after a five-year break. "Allstate is a great place to return to work," she says. "They have great work-life balance, and continuous learning is a very important part of Allstate's culture, so you get many different opportunities to learn and grow. I've experienced nothing but support from every level."
Read Aarthi's story here
.
About Allstate
We're transforming — evolving from a 90-year-old, Fortune 100 insurance company into an innovation company that's completely rethinking the future of protection. We're a company that challenges the status quo, breaks down silos, and envisions a future where we're always one step ahead of our customers' evolving needs. You'll find challenge and reward in a diverse workplace that promotes innovation and bold ideas. If being a part of that future gives you goosebumps, you've come to the right place.
To learn more visit https://www.allstate.jobs/.
Working at Allstate
Inclusive diversity and equity are core values at Allstate. We are always looking toward the future to ensure we continually develop and retain a workforce that mirrors the diversity of the customers and communities we serve. Our collective differences, backgrounds, educations, and cultures create an inclusive environment where diverse perspectives are encouraged and embraced.