Path Forward has partnered with Campbell Soup Company to offer 2022 returnships. Applications are now being accepted. Click the returnship listings for position requirements and details. Apply today!




Introducing the Campbell Returnship Program
At Campbell Soup Company, we're excited to partner with Path Forward to support returners like you. We appreciate the skills, experiences, and perspectives you bring to our company and teams.
Our 16-week, paid returnship program is open to professionals with at least five years of experience who are returning to the workforce after a career break of one or more years for caregiving. If you meet these criteria, we welcome you to apply!
The Fall 2022 returnship cohort is expected to start in early September.
During the returnship, you'll have the opportunity to sharpen your skills, update your resume with new experiences, make connections, contribute to a team, and possibly convert to a full-time position. Along the way, you'll receive invaluable advice, support, and mentorship from Campbell managers and from Path Forward.
About Campbell Soup Company
Campbell Soup Company (NYSE: CPB) is a multi-national food company headquartered in Camden, New Jersey. We make a range of high-quality soups and simple meal, beverages, and snacks. Our company is driven and inspired by our purpose: Connecting people through food they love.
For generations, people have trusted us to provide authentic, flavorful, and readily available foods and beverages that connect them to each other, to warm memories, and to what's important today.
Soup may be our middle name, but there's much more to our company, as you will discover. We're still Campbell, but we are changing in new and exciting ways!
Returnships That Make a Difference
Returners like Carrie and Ranjany completed returnships at Campbell that paved the way for their successful return to work.
Success Story: Ranjany K.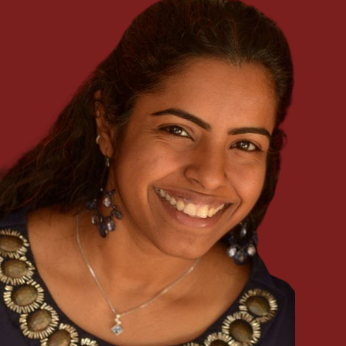 Ranjany
 took a break from her career to care for her children after a cross-country move. She completed a returnship in IT Project Management at Campbell, and now works there full-time. 
Ranjany
talks to us about the exciting projects she had a chance to work on during her returnship, and the layers of support that Campbell and Path Forward provided.
Read her story here
.
Success Story: Carrie K.
Carrie took a 13-year break from her career as an athletics director and lacrosse coach, a job that involved long schedules and weekend travel, when she had her first child. When she was ready to return to work, Carrie decided to pivot into a corporate role and realized that her skills made her a great fit for a project management returnship at Campbell.
Read her story here
.
Working at Campbell
The Campbell culture is key to our success as a company. Guided by our purpose and values, we're proud of the way we support and care for each other, our communities, and the consumers we serve.
At Campbell Soup Company, building a winning team and culture means to act with integrity and hold ourselves and each other accountable. We collaborate on creative solutions to the challenges we face. And we ensure that inclusion and diversity are embedded in our operations so that every employee can bring their real self to work and reach their full growth potential.
Among the company's many awards, Campbell is proud to have been named to the 2022 Bloomberg Gender-Equality Index (GEI), which tracks the performance of public companies committed to transparency in gender-data reporting.
Watch: A Tour of Campbell Soup Company World Headquarters

Watch: Why We Love Our Work


Watch: 150 Years of Giving

Click here to visit our careers page and learn more.