Path Forward has partnered with Chevron to offer 2023 returnships. Applications are now being accepted. Click each returnship listing for position requirements and details. Apply today!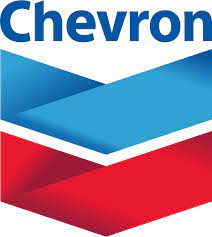 About the Chevron Welcome Back Returnship Program
At Chevron, we're excited to partner with Path Forward to support returners. We appreciate the skills, experiences, and perspectives that you bring to our company and teams.
Our 12-week or 16-week, paid returnship program is set aside for returning caregivers like you! The positions are open to professionals with at least five years of experience who are returning to the workforce after a career break of one or more years. If you meet these criteria, we welcome you to apply.
During the returnship, you'll have the opportunity to sharpen your skills, update your resume with new experience, make connections, contribute to a team, and possibly convert to a full-time position. Along the way, you'll receive invaluable advice and professional development support from Chevron managers and from Path Forward.
Returnships That Make a Difference
In support of the many transitions we encounter in our lives and careers, Chevron has launched the Welcome Back Returnship Program to hire, support, and develop talented individuals reentering the workforce following a career hiatus.
We look for talented, experienced people who spent valuable time working and developing their careers before pursuing other rewarding endeavors. Apply your education, work experience, and practical skills gained during your time away to real issues that face our business, helping to bring energy to the world.
About Chevron
Chevron is a global energy company that's constantly working to provide reliable, affordable, and ever-cleaner energy for the millions around the world that rely on us. To provide this energy, we believe in the power of human ingenuity to lead us to a brighter future.
Working at Chevron
At Chevron, every day is an opportunity for all of us to continue working toward our collective vision: to be the global energy company most admired for its people, partnership, and performance. To achieve our vision, we've built our company's foundation on a set of values that guides our employees in the way we interact with each other and the communities and environments we work in:
Diversity


We know that hiring and retaining individuals with an array of talents, ideas and experiences propels the innovation that drives our success. A diverse workforce and inclusive culture help us strengthen areas that need improvement and inspire creative solutions. We believe the attention given to diversity and inclusion makes us more agile, trustworthy and innovative. Chevron has received many awards for fostering a diverse workforce. That includes receiving a perfect score from the Human Rights Campaign on the Corporate Equality Index for our policies, practices and diversity efforts. 

Leading Performance


We develop leaders and collaborate as one team to deliver industry-leading performance. We continually raise the bar on actions and outcomes that meet the high expectations of our stakeholders.

Partnership


We build trusting, mutually beneficial relationships. We work together – and with our partners – to achieve solutions and breakthroughs that benefit our shareholders and society.

People and the Environment


We aim to lead our industry in health, safety and environmental performance. The protection of people, assets, communities and the environment is our highest priority.

Trust and Integrity


We earn trust and respect by acting with integrity and operating with the highest ethical standards. Our culture and reputation are built upon these principles.
Our greatest resource is our people. Their ingenuity, creativity, and collaboration have met the complex challenges of energy's past. Together, we'll take on the future.
Learn more about working at Chevron here.