Path Forward has partnered with Collective Health to offer 2022 returnships. Applications are now being accepted. Click the returnship listings for position requirements and details. Apply today!

Introducing the Collective Health Returnship Program
At Collective Health, we're excited to partner with Path Forward to support returners like you. We appreciate the skills, experiences, and perspectives you bring to our company and teams.
Our 16- week, paid returnship is open to professionals with at least five years of experience who are returning to the workforce after a career break for caregiving of two or more years. If you meet these criteria, we welcome you to apply!
During the returnship, you'll have the opportunity to revamp your skills, update your resume with new experiences, make connections, contribute to a team, and possibly convert to a full-time position. Along the way, you'll receive invaluable advice, support, and mentorship from Collective Health program managers and Path Forward.
Returnships That Make a Difference
Success Story: Meet Fatima L.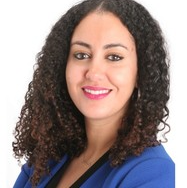 Fatima returned to her career through a returnship at Collective Health. The returnship has provided her with a supportive on-ramp back into the workforce. "Having this returnship program is incredible, because it's a soft transition," she says. "While I know my team has treated me like a true product manager from day one, at the same time, they know I'm part of this 16-week program, where I'm learning new skills and relearning how to be comfortable at work."
Read Fatima's story here
.
About Collective Health

Collective Health's mission is to transform people's healthcare experience from confusing and complicated to empowering and trustworthy. Founded in 2013, Collective Health has created an ecosystem of innovative partners across care and benefits delivery, as well as built a powerful and flexible infrastructure to better enable employees and their families to understand, navigate, and pay for healthcare. By reducing the administrative lift of delivering health benefits, providing an intuitive member experience, and improving health outcomes, the company guides employees toward healthier lives and companies toward healthier bottom lines.
Our mission-driven team is focused on reinventing the healthcare experience for everyday people and the employers who support them. Join us to build the cutting-edge technology platform that drives the healthcare experience people deserve. We've been recognized as a Great Place to Work for four years in a row, and as a finalist for 2020 UCSF Digital Health Awards in the category of Best Employer Wellness Solution.  In 2018, we were recognized by Rock Health's "Top 50 in Digital Health" for the category of "Best Digital Health Company to Work For." These awards reinforce our continued commitment to supporting our employees' overall wellbeing, fostering a connected and nurturing environment, and investing in our people for the long term.
At Collective Health, we realize diversity is one of our greatest strengths – as a corporate culture and in our ability to serve our members. Our employee resource groups help us foster inclusion and community through programming, training, and resources.
For additional info: