We create technologies that drive human progress.
Dell Technologies is among the world's leading technology companies, helping to transform people's lives with extraordinary capabilities. From hybrid cloud solutions to high-performance computing to ambitious social impact and sustainability initiatives, what we do impacts everyone, everywhere. 
The Dell Career ReStart Returnship Program welcomes participants into a supportive, structured program that will help accelerate your transition back into the workforce. Whether you left the workforce to start a family, care for aging parents, complete graduate study, or another reason unique to you, when you're ready to return to work, Dell is ready for you!
The ReStart program provides an unprecedented level of support, including:
Resume and Interview coaching during the application process.

Challenging and rewarding work.

Mentorship and career coaching.

Professional Development training.

An Executive Speaker Series.
How We Work & Lead
We pride ourselves on being a great place to work. We think of our team members as an extended family and work to foster an environment that benefits our workforce and generates personal and professional innovation. Our recent awards include being named a 2020 Fast Company Best Workplaces for Innovators Honoree, an Ethisphere's 2021 Most Ethical Company, and a Forbes 2021 Best Employer for Diversity.
At Dell Technologies, there are endless challenges and rewards. A team fueled by collaboration. A culture that fosters innovation and values a diverse and inclusive workplace. We're made up of strong, smart people dedicated to doing their best work and driving success for our customers.
Gender Empowerment
Dell is committed to attracting, retaining, and developing women across its global operations. Whether through internal development programs such as Leading Women @ Dell and Women In Action ERG or through relationships with industry leading partners, we believe these development opportunities are critical to our sustained growth and market leadership. Learn more >
Ethnic & Cultural Empowerment
Race, ethnicity and culture (socio-economic status, religion, language) are dimensions of diversity that often create barriers to full equity and inclusion in parts of the world. As such, Dell dedicates resources to new innovative initiatives such as The Partnership Leadership Development Program to develop the talents of diverse team members.
Employee Empowerment
Dell team members are an incredible force focused on building a greater level of involvement in our global diversity practices across our business. Dell's Employee Resource Groups connect team members who share common backgrounds or interests. They provide personal and professional development through mentoring, volunteerism and community involvement.
Delivering a Better Tomorrow
Powered by a workforce that values and celebrates different backgrounds, we create solutions that harness and amplify technology in the most meaningful ways. From healthcare to education to a digital economy, we believe in the power of technology to help solve complex societal challenges.
Success Story: Ida H.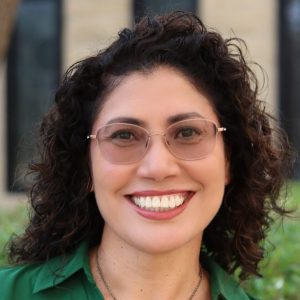 Ida Holden took a 16-year break from her career in sales to raise her son. She returned to the workforce through the Dell Career ReStart Returnship Program. In this profile, Ida talks about her experience and the support that Dell provided, while Path Forward's Christine Winston explains why returnships are the future of work. Read her story here.
"At Dell, we know that life happens and there are sometimes situations where excellent talent needs to take a break. This shouldn't grind careers to a halt and make it hard for people to return to work when they are ready.  We believe these individuals have a lot to offer, but sometimes just need a little help getting back into the swing of things. Our partnership with Path Forward allows us to connect with this talent, gives them a platform by which to enter Dell and offers the support to be successful as they re-enter the workforce."
– Tracy Curran, Senior Vice President of Talent Acquisition at Dell Technologies and Executive Sponsor for Dell Career ReStart