Path Forward has partnered with Expedia Group to offer 2022 returnships. Applications are now being accepted. Click the returnship listings for position requirements and details. Apply today!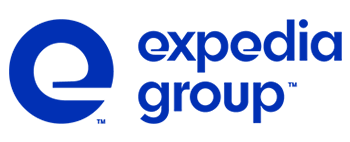 Introducing Expedia Group's Return Ticket Returnship Program
At Expedia Group, we're excited to partner with Path Forward to support returners like you. We appreciate the skills, experiences, and perspectives you bring to our company and teams.
The Expedia Group "Return Ticket" Returnship Program is a 16-week, paid returnship program open to professionals with at least five years of professional experience who are returning to the workforce after a career break for caregiving of two or more years. If you meet these criteria, we welcome you to apply.
During the returnship, you'll have the opportunity to sharpen your skills, update your resume with new experiences, make connections, contribute to a team, and possibly convert to a full-time position. Along the way, you'll receive invaluable advice, support, and mentorship from Expedia Group managers and from Path Forward.
Returnships That Make a Difference

Success Story: Siobhan B.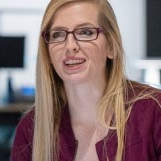 Siobhan took a five-year break from her software engineering career to take care of her children and support her family while her husband worked erratic hours in the Navy. When his service ended, Siobhan found it difficult to re-enter her tech career. She returned to work full-time at Vrbo (previously HomeAway), a subsidiary of Expedia Group, and is now a passionate advocate for Expedia Group's returnship program. Read her story here.

About Expedia Group

Join us as we power global travel for everyone, everywhere
At Expedia Group, we believe travel is a force for good. Our brands help us strengthen connections, broaden horizons and bridge divides. We are among the largest technology companies in the world, and our work is solely dedicated to one of the most socially and economically important activities on the planet – travel.
Many Brands, One Goal
Our 20+ travel brands – which include Expedia, Hotels.com, Orbitz, Travelocity, Trivago, and VRBO – represent the world's most comprehensive selection of travel offerings. These options are backed by industry leading technology and a worldwide team of passionate employees whose focus is creating the best travel experience.

Working at Expedia Group

Passion + Talent
We are eager and energetic. We love the journey as much as the destination, being part of the team but staying true to ourselves. Life at Expedia Group is an endless adventure, full of opportunity, new experiences, meaningful bonds, and rewarding relationships.
Your career will have no borders. We offer the unique opportunity to work across multiple, global travel brands, all while building the most advanced technology in the industry. Once you're here, you'll discover a world of passionate people, all guided by an inclusive purpose: to strengthen connections, broaden horizons, and bridge divides. Come and explore with us.
We work everywhere. We come from everywhere.
We're a team of talented and diverse people from all over the world. We love solving problems and creating ideas — we learn, grow and succeed this way. Walk through any of our offices around the world and you'll see an organization that embraces the future and potential of all people. You'll find women in leadership in every division and equity in our pay across genders.
The 5 Expedia Group Values:
1. Choose Fearlessly: Own your own decisions. Make mistakes. Move on. Begin Again.

2. Force Simplicity: Drive clarity and create momentum. Focus on impactful work.

3. Include Consciously: Bring people in. Drive success for everyone around you. Seek out diverse ideas and experiences to unlock better outcomes for travelers and our company.

4. Trust Each Other: We challenge each other and then place our trust in each other to deliver.

5. Go Get What's Next: We're always hungry for a better future and we have big dreams – for ourselves and for the company, and for the possibilities opened up by travel.
Learn more about careers at Expedia Group here.