Path Forward has partnered with LHH to offer 2023 return-to-work opportunities. Applications are now being accepted. Click each listing for position requirements and details. Apply today!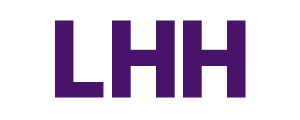 Introducing the LHH Return to Work Program
At LHH, we're excited to partner with Path Forward to support returners. We appreciate the skills, experiences, and perspectives that you bring to our company and teams.
This program features direct hire positions that are set aside for returning caregivers like you! The positions are open to professionals with at least five years of experience who are returning to the workforce after a career break for caregiving of two or more years. If you meet these criteria, we welcome you to apply.
You'll have the opportunity to sharpen your skills, make connections, and contribute to a team as part of these full-time positions. Along the way, you'll receive invaluable advice and professional development support from LHH managers and from Path Forward.
About LHH
LHH is part of The Adecco Group – the world's leading talent advisory and solutions company – and is enhanced by a variety of industry leading digital solutions including General Assembly, EZRA, and Hired.
LHH helps individuals, teams, and organizations find and prepare for what's next in the world of work. We support clients needs throughout the talent journey, from recruitment to career transitions and leadership development. We empower organizations to expand their capabilities and workers to build brighter futures.
Our 8,000 colleagues serve 15,000 clients across 66 countries, impacting millions of lives each year through recruitment, outplacement and mobility, and leadership development.
Working at LHH
At LHH, we foster a collaborative and empowering work environment. Our teams thrive on teamwork, where diverse perspectives are valued and ideas are encouraged. We also prioritize work-life balance, providing flexible schedules and opportunities for professional development.
We have worked hard to be a culture of inclusivity and strength. Considering that our industry is all about great people, we prioritize continued investment in our people, helping them to be the best that they can be.
Working at LHH means enjoying an incredible breadth of opportunities to grow locally and globally, as well as excellent pay and benefits that only a company of our size and standing can offer. Whether you are driven to manage teams or grow your individual success through recruitment consultancy — your career path can take you in the direction you want to go. Your success will depend on your ambition, and you will find in us a supportive employer dedicated to your growth.