Path Forward has partnered with Lockton Re to offer 2023 returnships. Applications are now being accepted. Click each returnship listing for position requirements and details. Apply today!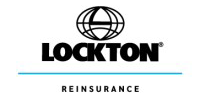 Introducing the Lockton Re Returnship Program
At Lockton Re, we're excited to partner with Path Forward to support returners. We appreciate the skills, experiences, and perspectives that you bring to our company and teams.
Our 16-week, paid returnship program is set aside for returning caregivers like you! The positions are open to professionals with at least five years of experience who are returning to the workforce after a career break for caregiving of two or more years. If you meet these criteria, we welcome you to apply.
During the returnship, you'll have the opportunity to sharpen your skills, update your resume with new experiences, make connections, contribute to a team, and possibly convert to a full-time position. Along the way, you'll receive invaluable advice and professional development support from Lockton Re managers and from Path Forward.
About Lockton Re
Lockton Re is the future of reinsurance. We help business understand, mitigate, and capitalize on risk with innovative solutions, ground-breaking technologies – and people who are empowered to always do what's right for clients.
Lockton Re is the reinsurance broking arm and one of the newest segments of Lockton Companies. With approximately 300 colleagues worldwide, Lockton Re is a rapidly expanding global platform. Our service-minded culture and entrepreneurial spirit fosters innovation and creativity, and the ability to do what's best for our insurance company clients, and their business.
Reinsurance is often one of the largest expenditures an insurance company will make on an annual basis. As such, we work with senior executives to make highly critical decisions around their risk management programs and purchasing philosophy.
Working at Lockton
Lockton Re presents an opportunity to be part of a fast-paced, ever-evolving environment that rewards those who go above and beyond.
We believe in doing things differently, and a career at Lockton offers opportunities that you won't get elsewhere. Our advantages are Fierce Independence, Empowered People, and Born Digital.
We're a business with a family feel and a highly ethical approach to how we work. If you enjoy taking the initiative, delivering above and beyond for clients, and underpinning everything you do with our Lockton philosophies, then Lockton is the place for you. You can expect a highly competitive package, the autonomy to manage your work, as well as a comprehensive professional development plan.
The best and brightest are drawn to Lockton because they want to make a difference. They're voracious doers who know how to help clients respond quickly to changing markets and growing risks.
Our recent awards include:


Diversity and inclusion at Lockton:
Lockton's dedication to empowering people has led us to create an inclusive work environment that inspires both men and women to become Lockton leaders. These leaders are focused on delivering regional and global growth, creating a culturally diverse work environment, driving change in business operations, and more. But most importantly, they embody our entrepreneurial spirit and passion for developing more women in leadership.
We firmly believe in supporting the empowerment of women. Our Women in Leadership (WIL) program helps Lockton Associates learn and grow through unique experiences and educational opportunities. WIL offers all Associates a formalized network within our company to identify, mentor and build future Lockton leaders. With initiatives like WIL, the Lockton culture fosters a work-life fit that helps ignite personal and professional passions in an ever-changing industry.