Path Forward has partnered with Momentive to offer 2022 returnships. Applications are now being accepted. Click the returnship listings for position requirements and details. Apply today!

Introducing Momentive's Returnship Program
At Momentive, we're excited to partner with Path Forward to support returners like you. We appreciate the skills, experiences, and perspectives you bring to our company and teams.
Our 18-week, paid returnship program is open to professionals with at least five years of experience who are returning to the workforce after a career break for caregiving of two or more years. If you meet these criteria, we welcome you to apply!
During the returnship, you'll have the opportunity to revamp your skills, update your resume with new experiences, make connections, contribute to a team, and possibly convert to a full-time position. Along the way, you'll receive invaluable advice, support, and mentorship from Momentive program managers and from Path Forward.
About Momentive
Momentive (NASDAQ: MNTV—maker of SurveyMonkey) is a leader in agile experience management, delivering powerful, purpose-built solutions that bring together the best parts of humanity and technology to redefine AI. Momentive products, including SurveyMonkey and Momentive brand and market insights solutions, empower ​decision-makers at 345,000 organizations worldwide to shape exceptional experiences. Millions of users rely on Momentive to fuel market insights, brand insights, employee experience, customer experience, and product experience. Ultimately, the company's vision is to raise the bar for human experiences by amplifying individual voices. Learn more at momentive.ai. 
Returnships that Make a Difference
Returners like Priti and Mei completed returnships at Momentive that paved the way for their successful return to work after career breaks of three years and more than six years.
Success Story: Meet Priti K.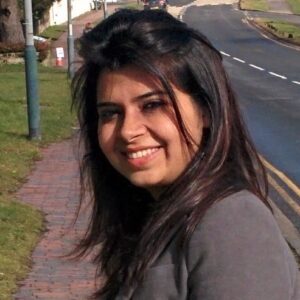 Priti Khattar took a three year break from her engineering career. When she was ready to return to work, she applied for a returnship at Momentive, where she now works full-time as a senior software engineer. She talks about all the ways she prepared for her return to work, her returnship experience, and how Momentive helped her smoothly transition back into the workforce.
Read her story here
.
Success Story: Meet Mei W.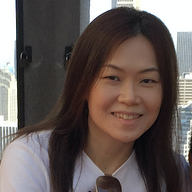 Mei Wong took a six and a half year break to support family moves to Taiwan, then to Austin, and to care for her children. She always planned to return to work, and when she was ready, Mei upskilled through a bootcamp and applied for a returnship at Momentive. She now works there as a full-time front-end developer, and talks about her returnship experience, and how Momentive supported her remote return to work. 
Read her story here
.
Working at Momentive
Our Beliefs and Guiding Principles
Our vision, mission, and values reflect the best interests of our customers, employees, and community. They inspire our growth. They help shape our business decisions, define our culture, and gauge our success. Through our choices, words, and actions, we strive to live our values each and every day.
Stay curious: Curiosity is our superpower. We embrace a growth mindset, we take risks, and we learn from the outcomes.
Innovate for customers: 

We grow and innovate right alongside our customers. To deliver value to them, we listen, we understand, we act—and we keep at it.

Make it happen: 

Our customers, colleagues, and community inspire us to compete, win, and give back. We focus, we act with integrity, and we own the results.

Trust the team: 

We succeed as one global team. We are accountable to one another, value opinions, and communicate with clarity and kindness. We prioritize health and support one another.

Stand for equality: We champion diversity and welcome individuality. Together, we create an equitable workplace where each person can truly belong and do their best work.
Our Commitment to Diversity, Equity, and Inclusion (DEI)
At Momentive, we believe we have a responsibility to each other to create a more diverse, inclusive, and equitable world for all of us. We believe it's a business imperative. In fact, we believe reaching our DEI goals is just as important as meeting our financial goals.
We strive to create an environment where everyone can thrive, feel a sense of belonging, and learn from one another's unique experiences. From our recruiting and hiring practices to our product philosophy, diversity and inclusion are embedded in who we are, what we stand for, and how we do business.