Path Forward has partnered with Motorola Solutions to offer returnships! Keep checking this page – new returnship opportunities will be added on a continual basis throughout the year. For position requirements and to apply, click on each returnship listing.

Introducing the Motorola Solutions Returnship Program
At Motorola Solutions, we're excited to partner with Path Forward to support returners like you. We appreciate the skills, experiences, and perspectives you bring to our company and teams.
Our 16-week, paid returnship program is open to professionals with at least five years of experience who are returning to the workforce after a career break for caregiving of two or more years. If you meet these criteria, we welcome you to apply!
During the returnship, you'll have the opportunity to revamp your skills, update your resume with new experience, make connections, contribute to a team, and possibly convert to a full-time position. Along the way, you'll receive invaluable advice, support, and mentorship from program managers at Motorola Solutions and from Path Forward.
Returnships That Make a Difference
Richard G. was Motorola Solutions first ever returner. The returnship experience provided him with a supportive on-ramp back into the workforce after a career break for caregiving.

Success Story: Richard G.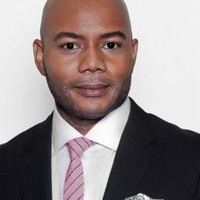 Richard took a three-year break from his long career in telecommunications to care for his mother and newborn child. When he was ready to return, he completed a returnship at Motorola Solutions, where he now works full-time as a project manager. Richard tells us about his return to work experience and how Motorola's collaborative, supportive, and flexible culture helped smooth his transition back into the workforce. Read Richard's story here.
About Motorola Solutions
Since 1928, Motorola Solutions has revolutionized communications – creating innovative, mission-critical communication solutions and services that help public safety and commercial customers build safer cities and thriving communities. Motorola Solutions' innovations, products and services play essential roles every day in people's lives.  If you want to to feel like your work has purpose and contribute to projects impacting people around the world, join our team of over 17,000 employees in 60 countries who create, support and innovate daily for over 100,000 customers.
At Motorola Solutions, we strive to create an environment where every employee can contribute to his or her fullest potential. We do this through a set of common values that bind us together:
We are innovative. We constantly create ingenious solutions to the real challenges of today, tomorrow and beyond.
We are passionate. We meet every challenge with energy and determination, always pursuing ever-higher standards.
We are driven. We keep it simple by focusing on what matters most so we can seize opportunities with speed and confidence.
We are accountable. We stand behind the work we do, the contributions we make and the high business standards we maintain.
We are partners. We succeed together because we respect all individuals and value contributions from colleagues and customers alike.
Motorola Solutions is committed to fostering an inclusive workplace rooted in our purpose, promise and values. Our company is made up of globally diverse individuals, opinions, cultures and abilities driving innovation and heightening customer intimacy. Our employees make an impact in a workplace that values diversity because they bring their full selves to work each day. Learn more here.