Path Forward has partnered with Trimble to offer 2022 returnships. Applications are now being accepted. Click the returnship listings for position requirements and details. Apply today!

Introducing Trimble's Returnship Program
At Trimble, we're excited to partner with Path Forward to support returners like you. We appreciate the skills, experiences, and perspectives you bring to our company and teams.
Our 16-week, paid returnship program is open to professionals with at least five years of experience who are returning to the workforce after a career break for caregiving of one or more years. If you meet these criteria, we welcome you to apply!
During the returnship, you'll have the opportunity to sharpen your skills, update your resume with new experiences, make connections, contribute to a team, and possibly convert to a full-time position. Along the way, you'll receive invaluable advice, support, and mentorship from Trimble managers and from Path Forward.
Returnships That Make a Difference
The returnship program was such a success last year that Trimble is offering several new returnships in 2022. The following stories provide insight into the care that Trimble takes to offer a program that benefits everyone.
Employee Story: Barbara M.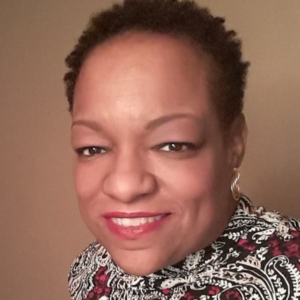 Barbara took a four year break from her long career in marketing to care for her parents. When she was ready to return to work, Barbara completed a returnship at Trimble, where she now works full-time as a Global Marketing Communications Leader. Barbara talks about what she accomplished during her returnship experience, the support she received from Trimble and Path Forward, and what advice she has for future returners. Read her story here.
Employee Story: Karly D.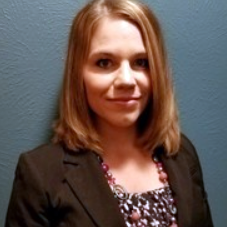 Karly took a break from her finance career to spend more time with her son. After six years, she was ready to return to the workforce, but found it difficult to get interviews with a career gap on her resume. That's when she learned about Trimble and realized the company would be a great fit for her. Karly explains why she's excited about the launch of Trimble's returnship program. Read her story here.
Employer Story: Patty B.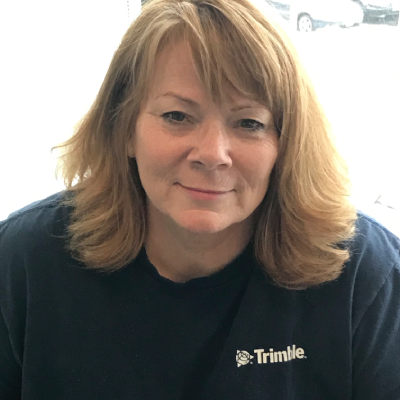 Patricia Boothe, a senior vice president at Trimble, facilitated Trimble's returnship program launch last year, in partnership with Path Forward. She talks to us about the success of Trimble's pilot program, what surprised her most about working with returners, and why both she and her colleagues can't wait to launch a second program. Read her story here.
About Trimble
Trimble is transforming the way the world works by delivering products and services that connect the physical and digital worlds. From purpose built products to enterprise lifecycle solutions, Trimble software, hardware and services are transforming industries such as agriculture, construction, geospatial and transportation and logistics.
For over 40 years, Trimble has created unique solutions that help customers grow their business. With over 2,000 worldwide patents as well as research and development centers in more than 15 countries, Trimble augments its organic product development with strategic acquisitions to bring the latest technologies to a wider market.
Working at Trimble
Contribute to Change
Trimble is a global team of driven, committed, and ambitious people who are transforming the technologies and services the world uses, to improve how we eat, live, build, move, and protect the earth. The opportunities to contribute, learn, and grow are endless at Trimble. As the digital accelerates, there are more chances than ever to solve complex challenges. If you're excited about joining others in transforming the way the world works, you belong at Trimble.
Bring Who You Are and Become What You Want to Be
Trimble is a global family of talented, unique, open people. We value our differences and support what work-life balance means for each individual. We operate at our best by leveraging the diversity of our experiences and perspectives, and are committed to recruiting underrepresented populations, creating positive experiences for all, and remedying organizational bias.
Bring your whole self to work everyday. Be valued for who you are and what you contribute. Learn more about careers at Trimble here. 
"I have worked at Trimble for 21 years, years that have been filled with challenge, fulfillment and opportunity. I am so excited to be working with Path Forward, to provide a similar experience to highly skilled, motivated and perhaps sometimes overlooked, talent!" – Patricia Boothe, Senior Vice President and DEI Executive Sponsor