In this inspiring webinar, you'll learn everything you need to know about returnships, including how to find and apply for one that will jumpstart your career restart journey! Path Forward's founding executive director Tami Forman is joined by successful returners who will share their experiences and tried-and-true advice on how to return to the workforce after a career break.
Resources
You can view and download the slides used in this session here.
About the Presenters
Thank you to our presenters for joining us to provide valuable reskilling advice!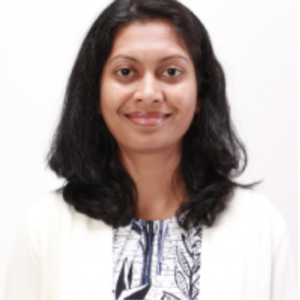 Nandhini Gunalan
Senior Quality Assurance Engineer @Audible
After a 13-year gap, Nandhini Gunalan returned to full-time employment after spending time reskilling and by successfully completing a returnship. She now works as a senior QA engineer at Audible.
---
Senior Program Manager

@

Twitter
Neema Bollampally is a senior program manager at Twitter and a member of Path Forward's board of directors. Neema credits her participation in Path Forward's returnship program in 2019 with empowering her to pivot to the tech field following a career break to care for her twins.
---
Product Manager @Facebook
Hagit Katzenelson worked in product management before the demands of caring for family and a friend with cancer compelled her to take a career break. When ready to return, Hagit job searched for five years before landing a returnship through Path Forward that allowed her to successfully restart her career.