Introducing Cloudflare's Returnship Program
At Cloudflare, we're excited to partner with Path Forward to support returners like you. We appreciate the skills, experiences, and perspectives you bring to our company and teams.
Our 16-week, paid returnship program is open to professionals with at least five years of experience who are returning to the workforce after a career break for caregiving of one or more years. If you meet these criteria, we welcome you to apply!
During the returnship, you'll have the opportunity to sharpen your skills, update your resume with new experiences, make connections, contribute to a team, and possibly convert to a full-time position. Along the way, you'll receive invaluable advice, support, and mentorship from Cloudflare managers and from Path Forward.
Returnships That Make a Difference
Gloria M. completed a returnship at Cloudflare that paved the way for a successful return to work after her career break of more than ten years. The Cloudflare returnship program is successful because of champions like Trey Guinn. Read their stories below!

Success Story: Gloria M.

At Cloudflare, Gloria found a culture that was both encouraging and engaging. "Employees welcomed us with open arms and were always there to lend a helping hand. Although I was a returnee, Cloudflare's co-founder already knew my name on the very first day. You can imagine what an impact that made."
Read her story here
.
Partner Story: Trey G.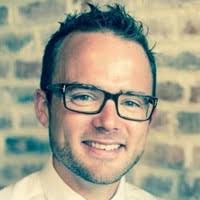 Trey Guinn followed a nontraditional path to his current career, which motivated him to take part in the returnship program as a hiring manager. He talks about where his first cohort of returnees is now, and the special qualities that caregivers returning to work bring.

Read his story here

.

About Cloudflare
Cloudflare, Inc. is on a mission to help build a better internet. Cloudflare's platform protects and accelerates any Internet application online without adding hardware, installing software, or changing a line of code. Internet properties powered by Cloudflare have all web traffic routed through our intelligent global network, which gets smarter with every request. As a result, our clients see significant improvement in performance and a decrease in spam and other attacks.

Cloudflare was named to Entrepreneur Magazine's Top Company Cultures 2018 list and ranked among the World's Most Innovative Companies by Fast Company in 2019. Headquartered in San Francisco, Cloudflare has offices in Austin,  Champaign (IL), Seattle, New York, San Jose (CA), Washington, DC, Lisbon, London, Munich, Paris, Beijing, Singapore, Sydney, and Tokyo.

Working at Cloudflare
Cloudflare is always looking for smart, talented, driven, down-to-earth, fun-to-work-with people who want to make a positive and meaningful impact. Our mission of helping build a better Internet depends on a thriving, collaborative culture where we respect each other's work, listen to new ideas, and encourage each other's professional development and growth. At Cloudflare, we come to work every day knowing we're going to face serious challenges but that our work is important to make the web a better place.
"Attracting the best people has been critical to Cloudflare's success. We have worked hard to make Cloudflare a diverse and accepting environment where employees can thrive and do their best work. We are proud to partner with Path Forward to continue to grow our team. Together, we can solve some of the biggest problems online."

– Michelle Zatlyn, Co-founder, President & COO at Cloudflare