At Meta, people are at the heart of every connection we build. We design products and deliver services that bring the world closer together—one connection at a time. Meta is defined by its unique culture – one that rewards impact. We encourage people to be bold and solve the problems they care most about. Meta employees work in small teams that move fast and iterate to develop new products. Together, we help others build stronger communities—and we're just getting started.
Begin Again at Meta
The Meta Return to Work is a 6 month immersive program designed for people who have been away from work for two years or longer and are looking to re-enter the workforce full-time. Through training and mentorship, this paid program supports skilled professionals as they prepare to continue their careers. At the end of this 6 month period, those who have demonstrated their abilities to succeed and have an impact will be considered for a full-time position.
What to expect from Meta's Return to Work program
1. Training and Immersion – This program leads you back into the workforce so you can help solve the kinds of complex problems people face every day. You'll be given tools and guidance to make a real impact, and help bring the world closer together.
2. Mentorship and Community – In the Return to Work program, you'll be paired with an experienced manager to help you navigate Meta as you re-enter this important phase in your career. You'll also develop a strong peer group, supporting each other as you onboard together.
3. Preparation and Support – The world moves fast, and technology is constantly growing and changing. Re-entering the workforce after being away is a unique experience, so we take care in setting our program participants up for success.
The Meta Return to Work Experience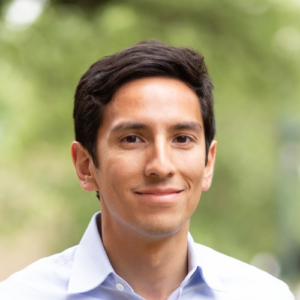 Meet Alex
Alex K had a varied career as an investment banker, data scientist, and lobbyist before taking a break to move to Rwanda in order to support his wife's career. When Alex returned to the US, he began applying to data science roles – but found the reception to his break was not positive. Alex joined Meta's Return to Work program in Spring 2020, and now works there as a Data Scientist. He says the Return to Work program was the key to his successful transition back into the workforce, giving him the opportunity to show off his skills. Meta "was willing to take a chance on an unusual candidate like me…it gave me the chance to interview, contextualize my story, and demonstrate how my skills would be useful." Read his story here.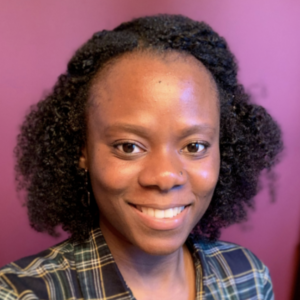 Meet Zandra
Zandra O. took a 3 year career break from her career in Nigeria to start a family, during which time she moved to the United States. When she decided to return to work, Zandra ran into the additional challenge of finding a career in a new country. She completed a returnship at Meta in Fall 2020, and now works there as a Technical Program Manager. She credits the Meta Return to Work Program for a smooth transition back to her career. At Meta, people "are always there to help, especially when you start to feel like you are drowning in a sea of data / information. They help pull you out of the ocean and offer you speedboats to get you to where you need to be." Read her story here.
Read more about the
Meta Return to Work Program
and
careers at Meta
.