Introducing the Mux Returnship Program
At Mux, we're excited to partner with Path Forward to support returners like you. We appreciate the skills, experiences, and perspectives you bring to our company and teams.
Our 16-week, paid returnship program is open to professionals with at least five years of experience who are returning to the workforce after a career break for caregiving of one or more years. If you meet these criteria, we welcome you to apply!
During the returnship, you'll have the opportunity to sharpen your skills, update your resume with new experiences, make connections, contribute to a team, and possibly convert to a full-time position. Along the way, you'll receive invaluable advice, support, and mentorship from Mux's managers and from Path Forward.
About Mux
Mux is video for developers. Our mission is to democratize video by solving the hard problems developers face when building video: video encoding and streaming (Mux Video), video monitoring (Mux Data), and more. Video is a huge part of people's lives, and we want to help make it better.
We're backed by top investors like Coatue, Accel, Andreessen Horowitz, and Y Combinator. You'll get to work with amazing companies: hundreds of startups, plus Reddit, Vimeo, Robinhood, CBSi, Discovery, PBS, and TED. Customers large and small love working with us and love our team.
Working at Mux
We're committed to building a healthy team that welcomes a diverse range of backgrounds and experiences. We want people who care about our mission, are ready to grow, believe in our values (from Be Human to Turn Customers Into Fans), and want to make the people around them better.
You'll be joining a tight-knit team with experience at places like Google, YouTube, Twitch, Zencoder, Fastly, and more. Our founders previously started (and sold) Zencoder, an early leader in cloud video technology, and authored Video.js, the biggest HTML5 video player on the web. We organize Demuxed, the premiere conference for video engineers in the world.
Success Story: Meet Wanda C.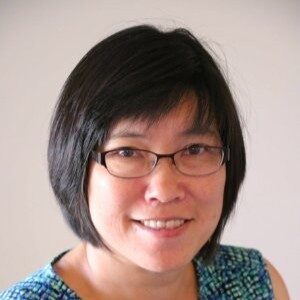 After a 15-year career break, Wanda Chiu returned to her engineering career with a returnship at Cloudflare in 2016. Several years later, she started a new role at Mux, and encouraged the team to start a returnship program. She so enjoyed the supportive culture at Mux, she felt it would make a great place for returners to restart their careers.
Read Wanda's story here
.