Path Forward is excited to share that Deloitte is offering return to work opportunities for Spring 2023. Applications are now being accepted. Click the listings for position requirements and details. Apply today!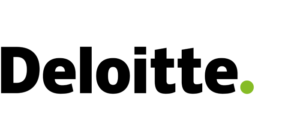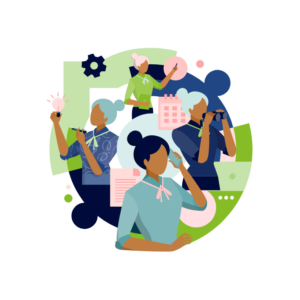 Applications are open now for the Deloitte Encore Program
Have you been away from the workforce for six months or more? The Deloitte Encore Program is specifically designed to empower professionals who have left the workforce to return to work with confidence.
This 11-week program offers an opportunity to enhance your skills in a client service environment coupled with mentorship to support your professional growth. The Encore program is an excellent opportunity to reignite your professional career.
The full-time roles have curated learning roadmaps allowing you and your cohort of returning professionals to build your professional networks and your own careers at Deloitte. You must have a break in employment of six months or more to apply to these positions.
Learn more about the Deloitte Encore Program.
Working at Deloitte
Our culture is built on inclusion, collaboration, high performance, and opportunity. That combination helps our professionals make a difference individually and collectively. And it makes Deloitte one of the most rewarding places to work.
At Deloitte, our range of services, client work, and depth of resources create the potential to make an impact through most any career. In addition to challenging and meaningful work, you will have the chance to give back to your community, have opportunities to advance diversity, equity and inclusion, and find the support, coaching, and training it takes to advance your career. Explore what it means to be part of Deloitte: Top 10 Reasons to Join Deloitte.
We strive to be an organization where our people can thrive, and are proud to be recognized as a great place to work: Awards and Recognition.

Through the Encore Program, we are also a place where qualified professionals can obtain the training, experience, and coaching they need to rejoin the workforce with confidence. Marsha Waters, an MBA graduate of Howard University, has had an interesting career path. Hailing from the small island of Jamaica, she now serves as an IT program management consultant supporting federal agencies in Virginia at Deloitte. Throughout the years she has managed to prioritize her career and professional goals alongside her most important role—being a mom. Read Marsha's story on the Life at Deloitte blog.
About Deloitte
Deloitte provides industry-leading audit, consulting, tax, and advisory services to many of the world's most admired brands, including nearly 90 percent of the Fortune 500 and more than 7,000 private companies. Our people come together for the greater good and work across the industry sectors that drive and shape today's marketplace, delivering measurable and lasting results that help reinforce public trust in our capital markets, inspire clients to see challenges as opportunities to transform and thrive, and help lead the way toward a stronger economy and a healthier society.
Deloitte is proud to be part of the largest global professional services network serving our clients in the markets that are most important to them. Building on more than 175 years of service, our network of member firms spans more than 150 countries and territories. Learn how Deloitte's more than 330,000 people worldwide connect for impact at www.deloitte.com.