This Mother's Day, Path Forward is sending a special shout out to moms – those who are balancing motherhood and career, those who left the paid workforce to care for their families, and those who are now striving to restart their careers.
You inspire us every day with your determination and resolve to balance career ambition and motherhood, and to battle the stigma against career breaks.
For you, on Mother's Day, we send  ?  and  ?  and a promise to continue supporting and advocating for moms and their careers. This month, Path Forward is:
Powering "Mother's Monday" on May 9
In solidarity with mothers in the paid workforce, Path Forward is now powering "Mother's Monday," celebrated annually on the day after Mother's Day. For this year's event, we're bringing together employers who are making cultural and policy changes at their companies to ensure that career success and motherhood can co-exist… and serve as examples for other workplaces. Learn more and join us »


Sharing "The Mother of All Reviews"
In support of Path Forward, Klick Health produced a heartwarming, three-minute video titled "The Mother of All Reviews" for Mother's Day. A hidden camera captured working moms reacting with tears of joy at "performance reviews" from their children and partners. Go to YouTube to view, like, and share the video and help spread the word about Path Forward! Watch video »


Creating Returnships All Year Long
We know how hard it is to overcome the bias against career breaks, so Path Forward is working nonstop with our employer partners to offer returnships that lead to jobs. See the current list of technical returnships and corporate returnships now open for applications!


Millions of moms left the workforce over the last two years. If you or someone you know put their career on hold to care for their family, sign up to receive weekly alerts about returnships open to caregivers. More than 80 percent of Path Forward returners convert to full-time positions.
Every mom is a working mom… on Mother's Day and every day. Pay tribute to a mom in your life!
Help Path Forward create workplaces that support moms and their careers.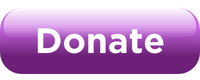 ---
Path Forward is the national nonprofit that partners with forward-looking employers to provide caregivers with free, supportive resources and paid returnships as an on-ramp back to a rewarding career.