Path Forward has partnered with VMware to offer 2022 returnships. Applications are now being accepted. Click the returnship listings for position requirements and details. Apply today!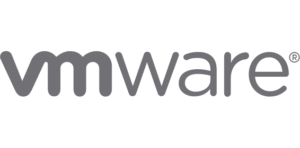 Introducing the VMware "Ascent Return to Work" Returnship Program
At VMware, we're excited to partner with Path Forward to support returners like you. We appreciate the skills, experiences, and perspectives you bring to our company and teams.
Our "Ascent Return to Work" program offers 18-week, paid returnships and is open to professionals with approx. five years of experience who are returning to the workforce after a career break of approx. 2 years for caregiving. If you meet these criteria, we welcome you to apply!
More than 25 software engineering returnships will soon open up for applications. For these returnships, you'll start in early August or early September as part of a cohort. The returnships – and the full-time roles you may convert to – are remote, allowing you to work from anywhere in the US.
During the returnship, you'll have the opportunity to sharpen your skills, update your resume with new experiences, make connections, and contribute to a team. Along the way, you'll receive invaluable advice, support, and mentorship from VMware's managers and from Path Forward.
Returnships That Make a Difference
VMWare has offered supportive returnships with Path Forward for the past four years. In 2020, we sat down with six returners at VMware so they could share their insight on why VMware was the perfect place to restart a technical career. Read their stories here to learn how the mentorship, support, and community they enjoyed through the program allowed them to ramp back up and enjoy new career success.
In addition, the following stories provide insight into the care that VMware takes to offer a rewarding returnship program for returners like you!
Success Story: Varsha M.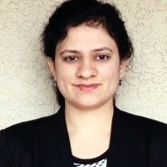 Varsha Munishwar took a three year break from her software engineering career to care for her children and spend more time with her family. When she was ready to return, Varsha read several participant success stories on the Path Forward website and was inspired to apply. She completed a returnship at VMware, where she now works full-time as a Software Engineer. Varsha talks about her return-to-work experience, and the support she received from both VMware and Path Forward during her journey. Read her story here.
Success Story: Shaffaly T.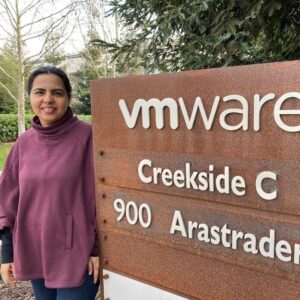 Shaffaly Talwar took a five-year break to raise her daughter. When her daughter was ready to start school, Shaffaly decided she was ready to go back to work. After months of fruitless searching, she learned about Path Forward and was accepted into VMware's first returnship program. During the 16-week returnship, Shaffaly says, "I got to put my technical skills back to work and learned new skills every day. I loved it." She now works at VMware full-time as a Software Engineer. Read her story here.
Partner Story: Lilit D.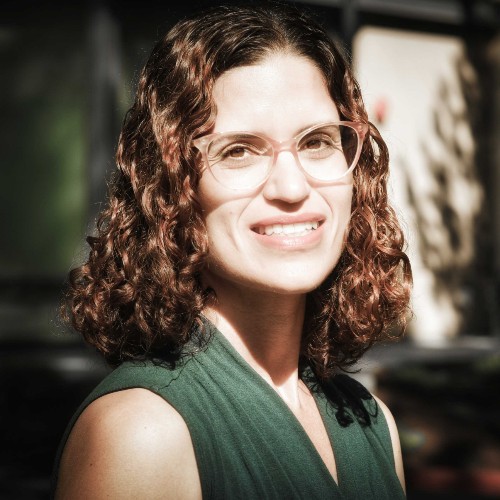 Senior Director of Engineering Lilit Div helped start the returnship program at VMware. She tells us about her experience, and how she and her team provided support and mentorship to returners transitioning back to work. She says, "This program is just one example of how VMware's leadership walks the walk. VMware's values of execution, passion, integrity, customers, and community are engraved in our culture." Learn more here.
About VMware
VMware is a leading innovator in enterprise software that powers the world's digital infrastructure.

Our cloud, app modernization, networking, security and digital workspace platforms form a flexible, consistent digital foundation on which to build, run, manage, connect and protect applications, anywhere. A digital foundation built on VMware enables rapid, technology-driven innovation and continuous integration of emerging technologies. Organizations can move quickly without disrupting business operations, while maximizing return on investments in people, processes and systems.
We help businesses become digital at their core—so they can meet the needs of customers and employees, and more quickly take advantage of market opportunities.
Do Your Best Work. Become Your Best Self.
VMware is committed to empowering employees to do their best work – and to do your best work you need to be constantly learning, growing, and becoming a better version of yourself. With diverse learning platforms and experiences designed to amplify your career, you're in control of your professional growth and development. With the VMware team, you'll have the opportunity to grow the skills that enable you to create your future and accomplish your goals.
Our most recent awards include being recognized for the following:
2022 Forbes Best Employer for Diversity
2022 Glassdoor Best Place to Work
2021 Forbes Best Employer for Women
2021 Forbes Best Employer for Diversity
2020 Flexjobs Top 100 Remote Work Company to Watch
---
If you have questions about returnships at VMware, please don't hesitate to reach out to the VMware team at [email protected]. Please note: Applications must be submitted through the VMware careers website. We are unable to review applications sent to the email above.